Thank you for visiting the website of Rising Sun Chiropractic!
About Us
Rising Sun Chiropractic:
The mission of our St. Peter chiropractic clinic is to create phenomenal wins when it comes to your health. We want to help you become:
Pain Free
Healthy
Vibrant and energetic
Many people come to our clinic after they feel like they have "tried everything." Perhaps you have been to a big name medical center and received an impressive sounding diagnosis, yet received little true help for your condition. You're not alone.
At Rising Sun Chiropractic, we provide real solutions to your health problems because we focus on finding the root cause of your concerns. We use only natural therapies that use your body's healing powers to help restore your health.
I can tell you with confidence that wherever you are on your journey to health, we can help get you to your goals. The care you receive at our office will be tailored to your individual needs. We offer a friendly, peaceful, and safe environment where you can relax and enjoy your journey to renewed health and vitality.
Please take some time to browse the pages of information contained within our website. Please contact us to let us know how we can help you! We look forward to creating a phenomenal win for you!
Yours for good health,
Dr. Seth
Dr. Seth's Chiropractic Story:
I am originally from Lake Crystal, MN and spent my childhood doing all the fun but dumb stuff that kids do, swimming, water skiing, jumping out of trees, making jumps for my bike. I wasn't born with much for coordination or grace so stitches and injuries were a pretty common occurrence. I have gone through a few more serious injuries to my lower back which lead me to chiropractic care and me nearly leaving chiropractic school, more on that in a minute. I grew up doing physical work(electrical grunt work) and physical play and in 8th and 9th grade hurt my lower back playing football, which began me having a "bad back" for about 13 years. I had days where I couldn't get off the floor, I missed school and work and while terrible at the time is something that I am grateful for…now. When I started chiropractic school I started sitting for 60-80 hours a week and my back pain started getting worse and worse, the good news was I could go see a chiropractor, the bad news was that everyone was doing the same thing and it wasn't working. Fast forward to my mid second year and I was ready to quit school, how could I enter a profession that was not helping me. I expressed my frustration to one of my classmates that came with me to extra classes on the weekend, he suggested that I try one more class that might be a different approach. Reluctantly I went with Andy(my classmate) to a seminar of someone teaching a style of Applied Kinesiology and luckily for me the weekends focus was on back pain. That day I was introduced to the foundation of a great deal of how I practice today. That teacher has remained a mentor but showed me that there are many different approaches to treating injuries and to never stop exploring different approaches. I spend many weekends in nutrition classes, rehabilitation classes, physical therapy classes and so on. There is no one size fits all to our health and we need to take a big picture view in order to reach our goals. Our health is our greatest asset and we should never stop working to achieve a healthier us.
When not in the clinic, I have the pleasure of being married to my wife Christina, I love being a dad to two boys that keep me very busy and I love it . I am a sci-fi nerd, love video games, snowboarding water skiing, lifting weights and being outside.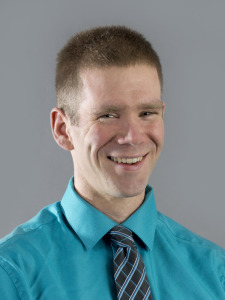 Seth Nelson, DC, CVSMT
Chiropractic Physician
To contact Dr. Nelson directly, e-mail drseth@risingsunchiro.com
Contact Us
For general information, e-mail contact@risingsunchiro.com
To contact Dr. Nelson directly, e-mail drseth@risingsunchiro.com
Phone: 507 934 3333
Our physical address is:
1520 S. Minnesota Ave.
St. Peter, MN 56082
Or, feel free to use this form:
Our Products
The Back Store in our office carries a variety of at home back care products. In the office we carry Foam Rollers, Therapy Sticks, Tens Units, Orthopedic pillows, Biofreeze, Rock Tape, Foot Levels Orthotics, Back supports and braces. Each of these products are demonstrated with patients prior to purchase to make sure they are used to their fullest.
We proudly carry Metagenics, Orthomolecular, Nutrition Dynamics, Xymogen and other pharmaceutical grade nutrition in our office. If you are a patient, and would like to be able to place orders online through our supplier, please contact us at our office or fill out the form below to set up an account. The products available can be found here.
Our Facebook Feed
Check out what's going on at Rising Sun Chiropractic on our Facebook Feed!
FAQ
What's Wrong With Me?
Accurately identifying the cause of spinal pain or other discomfort almost always requires a thorough consultation and examination. Individuals should not assume their pain stems from the same problem, for example, their neighbor had, and thus what has helped their neighbor will help them. Just as every individual is unique and different from the next, so too are the health conditions they suffer and the treatments they require.
Chiropractic doctors are highly trained in the diagnosis and treatment of soft tissue injuries and abnormalities common to the spine, extremities and rest of body. Rest assured that if you are suffering from back or neck problems, extremity problems or other health related ailments chiropractic can provide you with the effective professional relief you demand. If your condition is out of the chiropractic scope or would be more appropriately managed by another health care specialist, we will gladly and promptly make the necessary referral.
Can Chiropractic Help Me?
Chiropractic has helped millions of people worldwide suffering from all types of problems and not just back and neck ailments. Chiropractic works with the spinal column and it's intimate relationship with the nervous system – the major controller of all bodily functions. By optimizing spinal column structure and biomechanics, irritation and stress are removed and health can once again be achieved.
You may be surprised to learn that research studies have provided scientific evidence showing chiropractic care is not only effective in the treatment of back and neck ailments, but can also provide effective relief with children suffering from ear infections, women suffering from dysmenorrhea (painful menses), and a number of other seemingly "non-spinal" conditions. While it's not prudent to guarantee relief from such conditions or claim to "treat" these conditions, chiropractic has successfully helped millions of individuals with all sorts of health conditions by positively affecting the nervous system.
Of course, doctors of chiropractic are best known for their success in treating back and neck problems. Through the use of chiropractic spinal adjustments and other highly specialized chiropractic techniques, chiropractors have established themselves as the back and neck injury specialists. Many medical experts are now coming to understand the true effectiveness of chiropractic care and are recommending major changes in the way our health care system manages many common spinal problems. According to a recent Ontario Ministry of Health commissioned study on low-back pain,
"A very good case can be made for making chiropractors the gatekeepers for management of low-back pain…"
How Long Will It Take?
While treatment lengths vary somewhat from person to person and from condition to condition, there are a few rules of thumb you can follow.
First, newer injuries, if treated appropriately and immediately, tend to respond to fewer visits assuming that major tissue injury has not occurred. Many of these first time injuries can be effectively managed in as little as 3 to 4 visits. Conditions that have been present for greater than 3 months and recurring conditions are generally more stubborn and difficult to manage. Resolution may require 12 visits or more.
The only sure way to determine how long your treatment will take is to schedule a consultation and/or examination.
For those of you who believe in just waiting for the problem to "go away" on it's own – understand that the longer your condition has been around, the more treatments it will eventually require to resolve.
How Much Will It Cost?
Costs vary and generally depend on the number of treatments required to effectively treat your condition. A number of studies have shown that chiropractic care is extremely cost effective when compared to other "medical" forms of care for similar conditions. According to the 1993 Manga Report,
"There would be highly significant cost savings if more management of low-back pain was transferred from physicians to chiropractors. Users of chiropractic care have substantially lower health care costs, especially inpatient costs, than those who use medical care only."
Do I Have To Keep Coming Back For Treatments?
You may have heard the notion that once you go to a chiropractor you have to keep going back. Before we answer that question, ask yourself how many times you have visited a dentist? Like most people, you've probably gone dozens of times. Why? Quite simply, to prevent your teeth from literally rotting out of your head.
Once we have eliminated your pain and rehabilitated the injured tissues we do recommend that you maintain a schedule of periodic spinal checkups. Like your dentist and like many of the medical experts are now recognizing, prevention is the key to reducing recurrences of existing health conditions and minimizing new injuries in the future.
So the answer is yes, we want you to keep coming back, but just periodically. Periodic chiropractic care minimizes spinal and nerve stresses, reduces recurrences of old injuries, prevents new injuries from developing, minimizes degenerative processes, which enhances overall health and wellness.
Are Chiropractic Treatments Safe and Do They Hurt?
Chiropractic treatments are extremely safe for individuals of all ages – from infants to 100 year olds. Our treatments are safe because we only use natural and noninvasive methods of care. Research consistently shows that care from chiropractors is among the safest care available and is literally light years ahead of traditional medical care in terms of "safeness".
The treatments themselves are generally not painful. In fact, most patients look forward to their treatments as many experience instantaneous relief immediately afterwards. Individuals who present with moderate to severe pain may experience some minor discomfort for obvious reasons, however, care is always gentle, safe and noninvasive.
Chiropractic Myths
Spinal Adjustments Hurt
Quite the contrary. Many patients feel instant relief immediately after their treatments. In fact, most look forward to their chiropractic treatments. In patients suffering from severe bouts of back or neck pain, some discomfort may be experienced for obvious reasons, however, for most patients this is not the case.
Spinal Adjustments Are Dangerous
Chiropractic spinal adjustments are extremely safe when performed by chiropractors. In fact, chiropractic adjustments are among the safest treatments for most back and neck problems. According to a 1993 Ontario Ministry of Health commissioned study,
"There is no clinical or case-control study that demonstrates or even implies that chiropractic spinal manipulation is unsafe in the treatment of low-back pain. Some medical treatments are equally safe, but others are unsafe and generate iatrogenic (doctor-induced) complications for low-back pain patients. Our reading of the literature suggests that chiropractic manipulation is safer than medical management of low-back pain."
Lead investigator of the study, Pran Manga, Ph.D., however, did warn that spinal adjustments performed by health care professionals other than qualified doctors of chiropractic were potentially harmful and less effective:
"Indeed, several existing medical therapies of low-back pain are generally contraindicated on the basis of the existing clinical trials. There is also some evidence in the literature to suggest that spinal manipulations are less safe and less effective when performed by nonchiropractic professionals."
On December 8, 1994, the Agency for Health Care Policy and Research (AHCPR) of the US Department of Health and Human Services released clinical practice guidelines for the management of acute low back pain. Their guidelines were developed after extensive study of the diagnostic and treatment methods used for acute low back pain. Their findings included:
The risk of serious complications from lumbar spinal manipulation is rare;
Conservative treatment such as spinal manipulation should be pursued in most cases before considering surgical intervention;
Prescription drugs such as oral steroids, antidepressant medications and colchicine are not recommended for acute low back problems.