Who doesn't love coffee! Many of us couldn't imaging starting our day without a cup. The smell, the taste…YUM. Coffee by itself has many wonderful effects from lowering liver stress, protecting against several types of cancer (1,2) and improving general health status. The important part of this is coffee by itself. When you go into the coffee shop and start adding artificial sweeteners, flavors, whips etc etc we not only add to the caloric load but to the negative side effects of those chemical additives. If you have a routine that includes all sorts of things in your morning cup consider taking a couple days a week to keep it simple black coffee and if you NEED something in it, organic half and half or whole milk. It may take you some time to re-align your taste buds but your body will thank you.
1)http://www.medicalnewstoday.com/articles/308574.php Coffee may prevent colorectal cancer
2)http://www.medicalnewstoday.com/articles/291686.php Coffee may prevent liver cancer
When you walk in our office you see right away the wall of different nutritional products. There are many different categories but just a few companies we use. We take health choices very seriously. Choosing a company that we can trust to provide high quality nutritional supplementation is a must. Metagenics goes above and beyond requirements to become certified in multiple countries which means that when we are making prescriptions for nutritional supplementation for our patients we are doing it with the knowledge that 1) you are getting the highest quality available 2)you are taking what the bottle says, no unknown fillers or additives 3)there is continuing research to support the recommendations we make. We know that there are many options available to you when buying nutritional products and unfortunately when the quality is not there it is reflected in not only the results but the ongoing media coverage dealing with contaminants, fillers or toxic additives.
Take a moment and listen to the video linked below to get a better idea of the quality difference.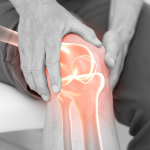 Knee Pain? Often chiropractors are associated with pain in the neck or back. At Rising Sun Chiropractic we continually expand our knowledge base and available treatment so when people have an issue that doesn't fall into the normal neck or back we can help. Dr. Nelson treats knee issues on a regular basis and is happy to help assess and in many cases get you back to activity without injections, surgeries or drugs. If you are in at your next appointment or know a friend that could benefit give us a call.
The funny thing about knees is that the stress that happens to them is very different between men and women. The angle that the hips produces on the knee also known as the Q angle means that women are at higher risk of ACL(anterior cruciate ligament) tear by about 5-8x. The good news for female athletes is that injury avoidance training can reduce injury to that ligament by up to 80%. Here is a link to a series of warm up exercises and non specialized workouts ACL exercises. One key factor in this workout come to the plyometric section. Learning how to jump and land in the female athletic population is a huge factor in risk avoidance. If you have questions about how your squatting, jumping or landing looks seek out help or ask us the next time you are in the office.
Recipe of the Week-These muffins are yummy and technically considered breakfast but you may find you are eating them during the day.
Sweet Potato Muffins (makes 9 – revised from Carrots n Cake)
3/4 cup mashed sweet potato
1/2 cup shredded carrot
1/2 cup grated apple
1/2 cup shredded coconut
1/2 cup raisins
1/4 cup chopped dried figs
1/2 cup chopped walnuts
3/4 cup almond flour
1/8 cup maple syrup (or honey)
1 tsp cinnamon
1/8 tsp nutmeg
1 tsp. baking powder
2 eggs
Directions:
1. Preheat oven to 350 F (175 C).
2. Mix everything together in one large bowl.
3. Grease muffin tin with coconut oil or use paper liners. Divide batter into 9 muffin tins.
4. Bake for about 30-35 minutes, until muffin is cooked through and the top is golden. Remove from oven and let stand for 10 minutes.
5. Remove muffins and let cool on a baking rack. Store in an airtight container, I would probably keep these in the fridge since there is no fat to preserve them.