Can I take my pets to an Animal Chiropractor?
Yes! The powerful, natural care you expect from chiropractic adjustments is available for your pets too.
Chiropractic care for pets helps them recover from a variety of musculoskeletal injuries, helps improve performance, and can be a great tool to help get improved quality of life as they age.
Dr. Seth Nelson has trained in a variety of treatment techniques and options so he can address a wide variety of injuries.   We will work with you to provide an evidence-based natural option for your pets to recover.  Treatments include chiropractic adjustments, activity advice, and home exercise recommendations.
Why would I bring my dog or cat to the chiropractor?
When your best friend is hurting you want to give them the best care possible.  Seeing your pets in pain is heartbreaking and Rising Sun Chiropractic is your resource for chiropractic care for your pets.
Want to see what a treatment looks like?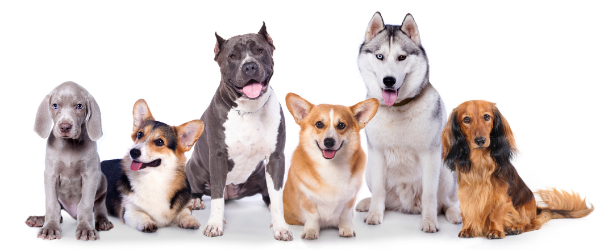 What is Animal Chiropractic?
Chiropractic medicine focuses on the movements of the joints in the body, muscle, nerve function, and overall wellbeing of your body.  It is considered to be a very safe intervention and is recommended for many different spinal and extremity injuries.  If you check out our condition page you will see we successfully treat a variety of musculoskeletal injuries.
Animal chiropractic also focuses on musculoskeletal injuries and the only real difference is that we are working with pets instead of people.  In our clinic, we primarily treat dogs and cats but we have a few nontraditional patients too.  If you are wondering about your specific pet or breed please call and we can answer your questions.
What kinds of injuries does animal chiropractic treat?
Animals often suffer with the same kinds of injuries that humans do.  We have successfully treated sprains, strains, disc injuries, degenerative disc, arthritis, some types of seizure, and some types of acute onset paralysis.  If you have a question about your pet please call us directly.
How do I know if my pet should see a chiropractor?
If you are seeing changes in the way that your pet moves, changes to gait, lameness, difficulty with stairs, or getting in and out of the car we can help.  These are just a few of the most common issues that pets come to us for.  You may see changes in their behavior, you know your pet, there are times they are showing us that something has changed but we just can't describe it.
Pets will often hide their pain until they can't anymore.  Seeing the small changes and getting them evaluated can help avoid bigger injures in the future.
Is animal chiropractic safe?
Yes!  Animal chiropractic is considered a very safe and effective intervention for treating pain and improving quality of life.  We have been safely treating animals for more than 10 years.
Who can provide animal chiropractic care?
In the state of Minnesota, chiropractors who have gone through an accredited program and have achieved at least 226 hours of continuing education can treat animals with veterinary approval.
Veterinarians do not need the same-hour requirements and can provide chiropractic care as they see fit.   We recommend that anyone that is providing chiropractic-like therapy should have extensive training to avoid injury to your pets.  If you are taking your pet to a chiropractor make sure they have the experience and training necessary to give your pet a safe effective experience.
Dr. Nelson completed his training in 2009 with The Healing Oasis and has been actively treating dogs, cats, and horses since.
Animal Chiropractic Referral Form
We need a little information from you to obtain an Animal Chiropractic referral from your Veterinarian. This is something we handle for you, that is required by State Law before we can treat your animal. Once completed, we will contact you to set up an appointment.